Angel, el gato hermafrodita
Angel era un gato callejero, que se calcula que tiene 3 años de edad, el cual frecuentaba una tienda en Accrington, Reino Unido. Los propietarios de la tienda lo llevaron a laorganización benéfica Friends of the Cats que descubrió que era un hermafrodita.
Andy Richards, fundador de la asociación, que ayuda a que gatos callejeros puedan encontrar un hogar dijo que nunca había visto nada igual.  «Pensé que estaba siendo estúpido al ser incapaz de saber si Angel era hembra o macho, el veterinario me informó, después de un largo examen, que Ángel es hermafrodita».
El hermafroditismo en gatos se trata de una mutación genética, debida a desequilibrios hormonales durante el desarrollo fetal.
Andy añadió: «Angel tendrá que hacerse análisis de sangre para comprobar si tiene más genes masculinos o femeninos».
Ahora esta organización pide ayuda para poder realizarle una operación,  ya que los gatos hermafroditas pueden tener problemas de salud, para ello necesitan 1.000 libras (algo más de 1200€), mientras tanto, está siendo atendido por  Zoe Whittaker, a la que podemos ver en la fotografía, y esperan que se pueda encontrar un hogar para Angel después de la operación.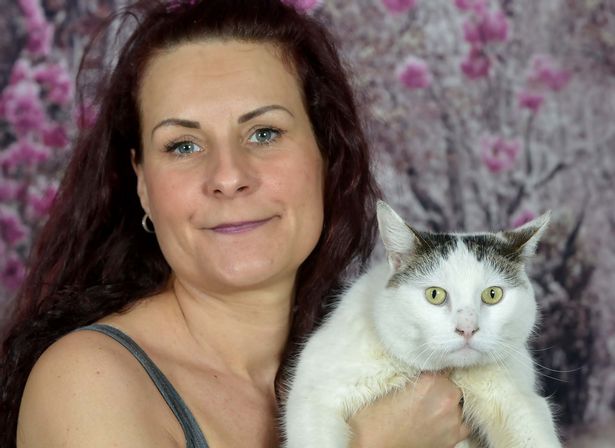 ¿Conocéis algún caso de gato hermafrodita?